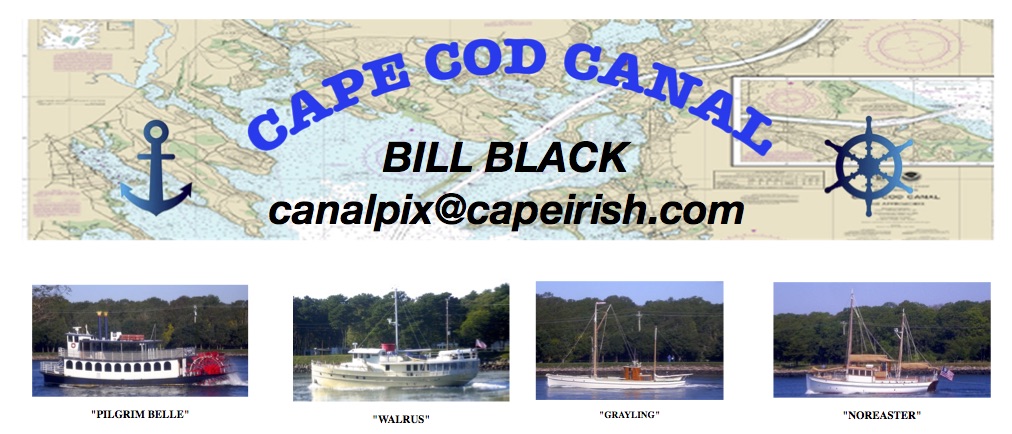 "NO UGLY BOAT"


A WEBSITE DEVOTED TO MARINE TRAFFIC OF ALL SIZES
IN THE CAPE COD CANAL
---
Since Pat and I moved to our condo in Bourne Village in June 2014, we have enjoyed the proximity of
the lovely Cape Cod Canal ("proximity" as in 100 yards or so from our unit) and its never-ending
activity, tidal and commercial.

I have called this website "No Ugly Boat" because we truly believe that beauty - maritime
and otherwise - is in the eye of the beholder. We consider ourselves blessed to be
able to be "beholders".

I have taken advantage of all this beauty to embark on an avocation as a "marine photographer",
which is basically a fancy name for somebody who likes to take pictures of boats.

I hope it's not revealing any trade secrets to tell you that capturing images of the boats and ships as they transit
the Canal basically takes zero photographic skill (except for the occasional touch of iPhoto editing).

Disclaimer: not all the photos are perfect (surprise!) Although I always try for the
best possible results, sometimes [1] our Cape Cod weather wasn't cooperative
[2] I didn't have time to set up the shot [3] a camera gremlin decided to get involved.

---
The photos on this website are in "thumbnail" format, usually 320x320 pixels. 8 x 11 prints are available via my
"No Ugly Boat" page on smugmug.com.
---
The photos are also presented on this website in a "Gallery" format.
As of now the following Galleries are up and running:


Deepsea Vessels
Fishing Vessels
Inshore Passenger Vessels
Private Craft 2016
Private Craft 2017
Public Vessels
Tugs
---
We also have 11" x 17" posters available with examples of the various craft. Price is $25 ($35 framed).
Click on the categories below to view samples!

"Sailboats"

"Tugs"

"The Regulars"

"Fishing Vessels"

"Viking Sky at Sunset"

"Luxury Craft"

"Deepsea Vessels"

"Vintage Vessels"


---
email canalpix@capeirish.com
phone 508.564.8764