Cat's Melodeon is a group consisting of some of the finest Irish traditional musicians on Cape Cod. They perform at sessions, concerts, festivals, and private functions throughout the year. The group (originally named "Cape Tradition") was founded in 2005 by Bill Black.


The group's instrumentation includes fiddle, guitar, flute, recorder, uilleann pipes, banjo, accordion, harmonica, concertina, bouzouki, whistle, mandolin, and bodhrán (the Irish frame drum). The group's repertoire consist of the Irish dance tunes - primarily reels, jigs, and hornpipes - that have been the staple of the Irish instrumental tradition for hundreds of years.

Cat's Melodeon is primarily an acoustic (non-amplified) group but can supply a sound system if required.

Here are a couple of sound samples: snip 1 - snip 2


Although the group totals about fifteen members, they are quite capable of performing in smaller units depending on the requirements of the audience or the venue. The members are also versatile in that most are capable of performing other types of traditional music - American, Canadian, Scots - and of adding vocals in English and Irish.


Individual members are often called upon to act as teachers to the growing number of young (and not-so-young) people who have become interested in Irish traditional music. Cat's Melodeon is also highly supportive of more formal teaching efforts such as those of the Irish Cultural Center, Comhaltas Ceoltoiri Eireann, the West Bend Music School, Dave Macadam's "Back of the House" slow session group, and Nik Engstrom's "Sonnay" fiddle group.


Recent venues: Atria Greenbriar (Falmouth), Jack's (Falmouth), Coffee Obsession (Woods Hole), Grey Gables Train Station (for the Bourne Historical Society), Beehive Tavern (Sandwich), Lanes Bowl and Bistro (Mashpee), Beach House (N. Falmouth), Brookside Club (Bourne), Gray Gables Market (Bourne), Tidal Flats Park (Bourne), Titcomb's Bookshop (E. Sandwich), Persy's Place (E. Wareham) , Maplewood (West Yarmouth), the Nineteenth Hole (Hyannis), Kelly's on Main Street (Hyannis), Seafood Sam's (Sandwich), Bourne Library, and the West Falmouth Library

They also perform at


the Woods Hole Trad Stroll (May)
Falmouth's Art's Alive (June)


Putting the concept of a musicians' "tip jar" to good use, the Cats have raised funds for:


wounded Bourne Patrolman Jared MacDonald
Project Bread's "Walk for Hunger"

Ride for MS
Cape Cod Veterans Inc.
Housing Assistance Corporation of Cape Cod
Bourne Friends Food Pantry
USMC Toys for Tots
West Falmouth Library Capital Campaign
Independence House, Hyannis
Red Cross Hurricane Relief



For more information on Cat's Melodeon, contact Bill Black
via email bill@capeirish.com or at 508.564.8764.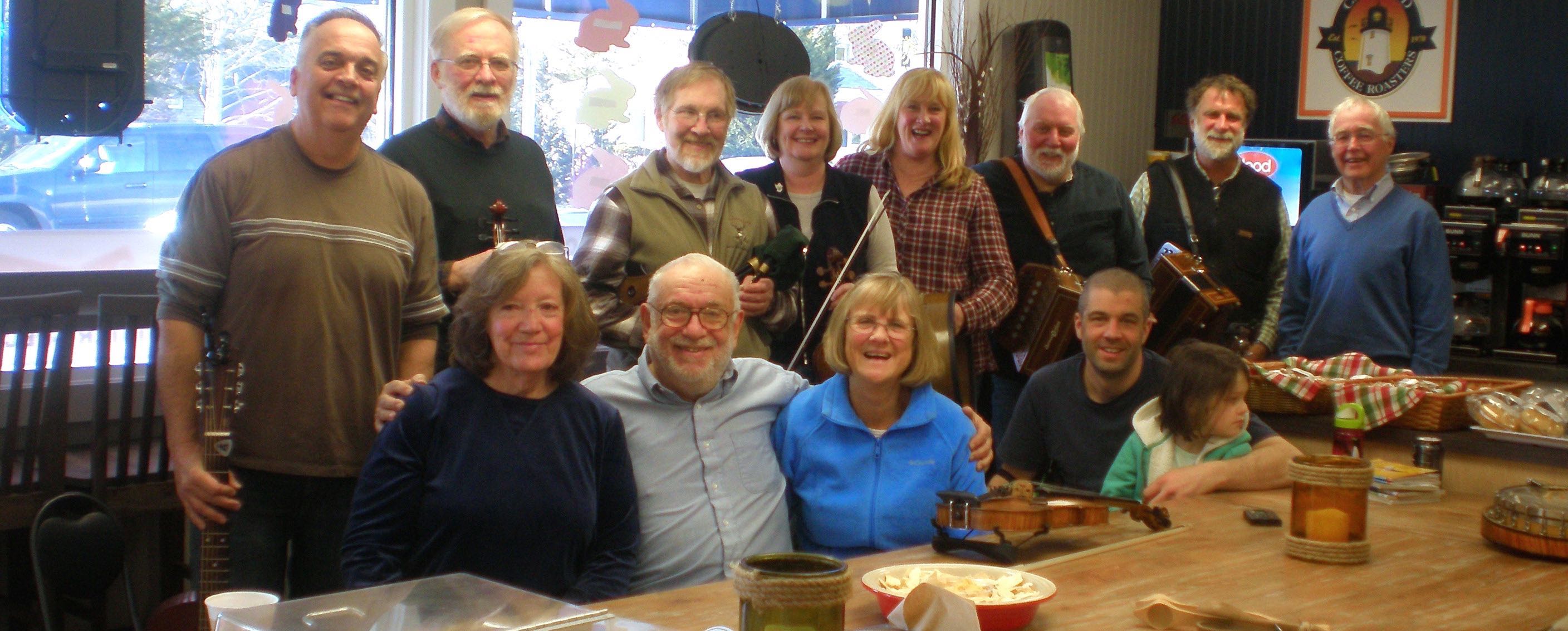 Cat's Melodeon at Gray Gables Market
for the "Project Bread" fundraiser session
4/4/15

---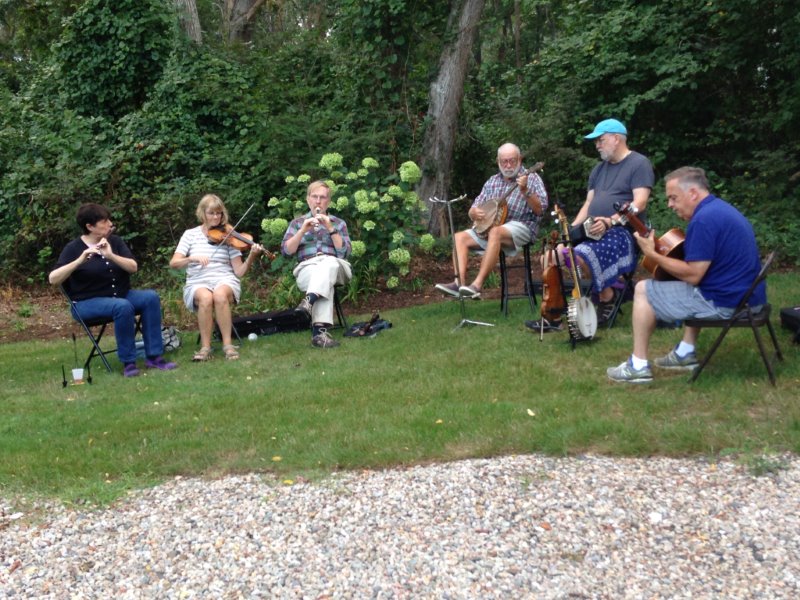 session for the Housing Assistance Corp. 9/19/15
---