BILL BLACK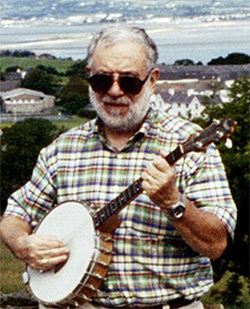 Born in Manhattan and raised in Brooklyn, Bill is a proud New Yorker. He is fortunate to have been the son of parents who shared their love of music with both their sons, although the music was the American popular variety (think Gershwins, Jerome Kern, Rodgers and Hammerstein) and not Irish traditional!

Bill attended high school and college in Brooklyn, graduating cum laude from Saint Francis College with a BA in French in 1965. He became interested in Irish music through the influence of his Dublin-born wife Pat, whom he met* in 1967 shortly after his discharge from the Navy.

He did his Irish traditional apprenticeship in New York in the early 1970's, learning the music with the likes of "the Joe Burkes" (accordion and banjo respectively), Andy McGann, Johnny Cronin, Paddy Reynolds, Mike Rafferty, and many others. His first instrument was classical guitar; mandolin, tenor banjo, and bouzouki were added over the years (the first bouzouki was a gift from some Greek friends).

The kindness and patience of the New York traditional community of the 1970's have had a great influence on Bill's own attitude towards younger players, who he believes deserve to be treated with the same respect as was shown to him in his early days of playing.

In 1975 Bill co-founded the legendary Eagle Pub sessions with John Dillon, and remained active in the New York session scene at places like Wilde's, The Real McCoy, and Ryan's Daughter. It was in the course of his involvement with these sessions that Bill became acquainted with the younger New York area musicians like Jerry O'Sullivan, Brian Conway and his sister Rose, Joanie Madden, Eileen Ivers, Billy McComiskey, and the Kelly brothers Willie and Joe, all of whom have remained friends as they have moved on to the highest levels in the world of Irish traditional music.

Soon after moving to Cape Cod in 1979, Bill became an active member of the Boston scene, then as now replete with excellent musicians like Larry Reynolds, Sťamus Connolly, Paddy Cronin, the McDonaghs, Billy Caples, Joe Joyce, Jimmy and Sally Kelly, and countless others who took - and continue to take - great pride in all aspects of the Irish tradition. Bill has been a member of Boston's Hanafin-Cooley-Reynolds branch of CCE for over 20 years.

At present Bill is heavily involved in the Cape Cod traditional scene, which has grown quite robust in recent years as the result of the arrival on the Cape of some excellent traditional musicians.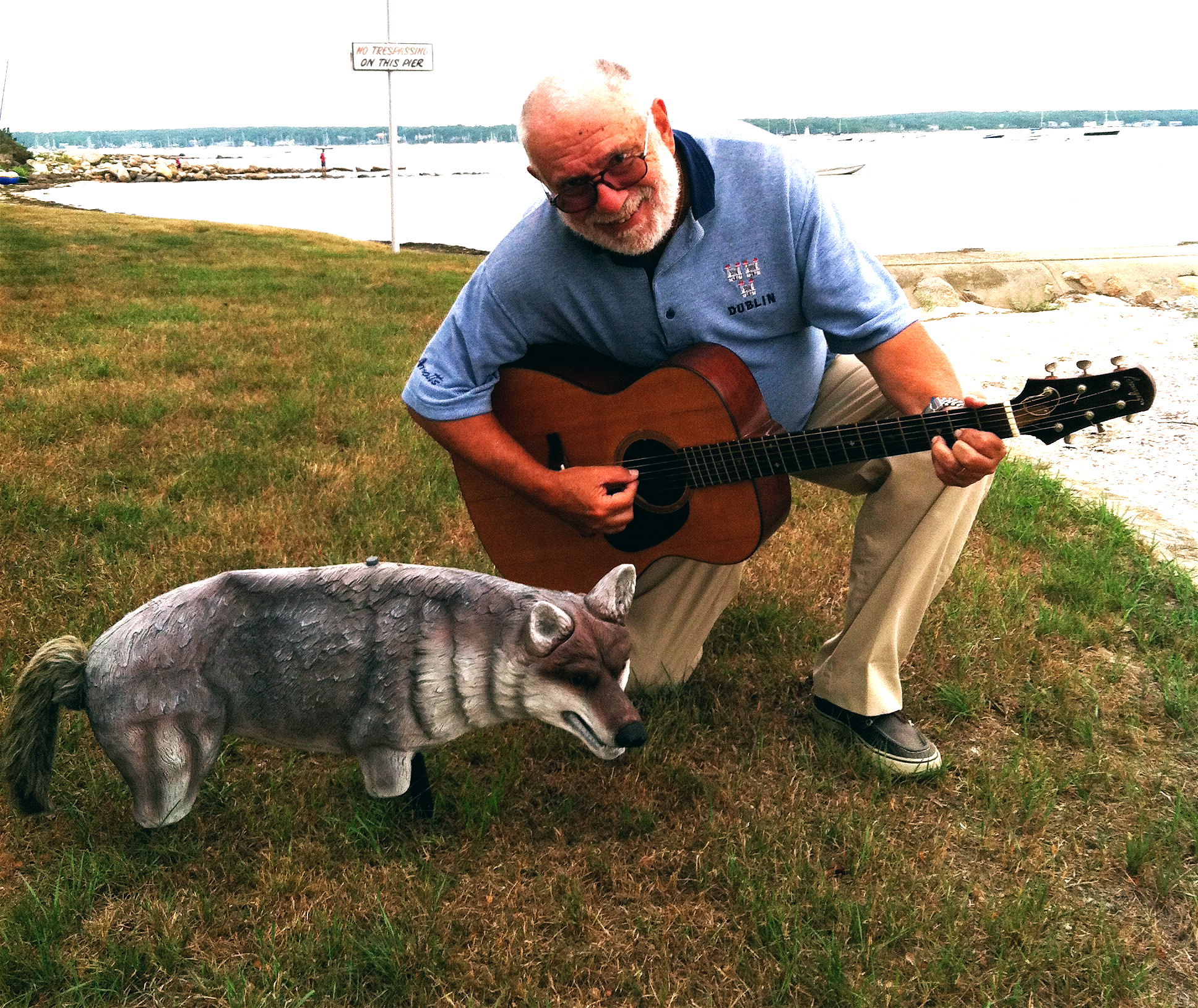 Using music to comfort a fox whose paws have mysteriously disappeared

---
Additional information / links:

= Maintains a webpage called CapeIrishNews which lists traditional activities in the Cape Cod area. He has been a regular (or irregular) contributor to the IRTRAD mailing list since 1995.

= Founded and performs in the local traditional groups "Cat's Melodeon" and "Golden Lane".

= Does classical and choral composing and arranging as well as traditional tune composing, web archiving, production, etc. (Relevant websites at the end of this bio.)

= Currently (April 2019) leading a weekly peripatetic trad session called "The Cat's Melodeon Session Series"; involved in local fundraising

= Published (1995) a tune book called Music's the Very Best Thing, which contained over 350 dance tunes that had never been published before. . (Click here for a sample of the most recent online edition of MVBT.)

For a sample of Bill's own contributions to the traditional repertoire, click here.

= Published (2010) a book of piano arrangements of traditional Irish material . A similar book of arrangements for classical guitar is available online - click here for a sample.

= Founding member of the Northeast Ceili Band , which brings together the best of ceili musicians from the New England and New York areas. The band's "Cape Cod Ceili Weekends" in January of each year are the high point of the winter season for many of the area's set and ceili dancers, and are growing in popularity as the word gets out into the set dance world.

= Started the annual "Afternoon of Music" which was held in Falmouth every December and - with the help of other area musicians, business people, and the community at large - raised in excess of $50,000 for the local Homeless Prevention Fund.

= Charter member (now "emeritus") of the Greater Falmouth Mostly All-Male Men's Chorus, founded in 1991. Continues to perform with the group on Veteran's Day and Memorial Day. With Mrs. Black joined the New Bedford Sea Shanty Chorus in 2017. Bill's compositions "Tankerman's Shanty" and "Cape Cod Canal Shantata"
were recently performed by the group.


Bill's webpages (all can be accessed via the www.capeirish.com homepage)


* and fell madly in love with

---
updated 04.18.2019