---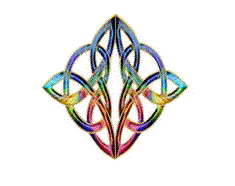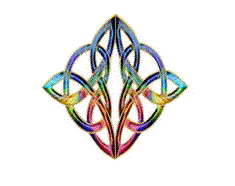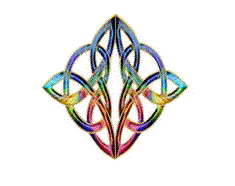 Bill Black SONGS



page updated 3/17/15



---
NOTE TO SINGERS:
Problem: You find a song you like. You can't sing it in the original key.
Solution: Email me (zouki (at) earthlink dot net) and I'll send you a version transposed to whatever
key you want!

---
INDEX OF SONGS ON THIS WEBSITE
---
HOW TO USE THIS PAGE:

Click on the song title to get to a folder.

In the folder will be files.

songname -w.pdf = file contains the song words only (no notation or chords)

songname -m.pdf = file contains the notation/chords (may also have words)

songname.mp3 or .mid = sound file

songname -s.mp3 or -s.mid = sound "snippet"

To open .pdf files, you need Adobe Reader or (in Mac) Preview. Your browser probably has
Adobe Reader in it as a plug-in already, but if you need to download it, search for"Adobe Reader
Free Download" and go from there.

If your browser is properly configured, the .mp3 or .mid file should start to play as soon as you
click it. OR: the browser will ask what you want to do with the file. Answer is to save it somewhere
on your hard-drive and open it later using RealPlayer, QuickTime, etc.

NOTE: if none of the above makes the least bit of sense to you, ask your grandchildren for help.
I do it all the time.

---
The CAPE COD BEAR
In June 2012, a young male bear decided to visit Cape Cod by (apparently) swimming across the Cape Cod Canal. He became an instant celebrity - no bears have been on the Cape for many many years - and this little song is intended to commemorate his visit!

Here's a link to the story - enjoy!
---
I'M BORING
It isn't easy looking at one's life and coming to this conclusion. This song explains how I accomplished it! (Hey, maybe that makes me NOT boring after all!)
---
The "ALL YOU CAN EAT" BUFFET
This little ditty commemorates a recent trip to one of those Chinese places where you pig out, in spite of your best intentions not to. Anyway it was a very enjoyable family day! (And yes, we were hungry an hour later!)

---
ANNE DEVLIN
I consider myself moderately well-versed in Irish history, at least to the extent of being familiar with names, but I had never heard of Anne Devlin (1780-1851) until I came across a chapter about her in a book about Dublin. The story immediately suggested itself to me as worthy material for a song. I hope you agree.
---
ANTHEM FOR SEPTEMBER 11TH
Dedicated to the brave men and women who made the ultimate sacrifice on that day, which indeed we will never forget. May God hold them and their families in the palm of His hand.
---
LET'S NOT CELEBRATE X-MAS!
Guaranteed to warm the cockles of your heart (or wherever you keep your cockles) next time "The Holiday Season" rolls around! This song was recently voted "The ACLU's 16th-Favorite Holiday Song" for 2014.

---
BALLAD of the "MAERSK ALABAMA"
My tribute to Captain Richard Phillips and the crew of the "Maersk Alabama". The pirates who attacked this US-flag ship off the Horn of Africa in April of 2009 really got more than they bargained for, including the opportunity to provide target practice for some Navy Seals!
---
BANKS OF THE FAIR SUSQUEHANNA
The Susquehanna River website says:

It winds its way south from Otsego Lake near Cooperstown, New York, through the northern and central ranges of the Appalachian Mountains in Pennsylvania. By the time it meets the Chesapeake Bay, the Susquehanna River has flowed 444 miles. With an average daily rush of 22 billion gallons of water, the Susquehanna is the largest contributor of freshwater to the Bay.

Factual but not descriptive of this lovely river, which meanders through much picturesque country on its way to the bay. (Some of my maternal ancestors were farmers in the Afton/Nineveh area of Chenango County, NY, through which the Susquehanna flows. I didn't know this when I wrote the song.)

Some of the country the river flows through was once active coal-mining country - a few of the mines remain, but many are closed down. In their heyday, however, the mines and the railroads provided work for generations of immigrant laborers and their sons and grandsons. This song is dedicated to all of them, especially the Irish contingent.
---
BLACKBERRIES
This a more-or-less "art song" that I composed many years back and recently revised. It didn't originally have anything to do with Texas and I'm not sure how or why it does now. It's dedicated to our Hill Country friends Butch (RIP) and Jackie Greene.

The success of this piece would seem to depend on it being performed in the right place at the right time, by the right singer (not too much to ask, right?)

No vocal MP3 of this yet but the MIDI file will give you an idea of how the song sounds.
---
BLESSED ARE THE PEACEMAKERS
They will always be necessary in this troubled world. God be kind to them all and keep them safe as they go about their task.
---
CAPE COD COYOTE
We never had coyotes here on the Cape until a few years back. Nobody is quite sure how they got here but they're here now, and evidently here to stay!
---
CAT SONG
This is one of the first songs I ever wrote. We had at least two cats at the time and I guess I was inspired by the way they can manage to go off into a groove somewhere, regardless of what was going on around them.

I love dogs too, but they're not anywhere near as introspective (or "mysterious") as cats seem to be. What you see with a dog is what you get; with a cat you get what the cat wants you to get. Dogs can never get enough of you - cats, not so much. All clear?
---
CHESAPEAKE PILOT
They say you should write about what you know, so this song is based on my background in the deep-sea shipping business. If you're not sure what a ship pilot does, this song will help you understand. (So far the song seems to be very well received, for which I am grateful!)

This song is dedicated to the memory of just such a pilot, Capt. Lyn Deibert, who lost his life boarding a vessel in stormy seas off Cape Henry VA in February 2007.
---
CHILD'S DREAM
This was composed during the "bossa nova" craze of the late Sixties and early Seventies, when everyone was in love (rightfully so!) with Brazilian music, and performers like Antonio Carlos Jobim and Astrud Gilberto were so popular.

The funny thing is that - unlike 99 percent of other musical fads - bossa nova and samba are really excellent music, and they have manifested a great staying power over the years to prove their worth.

So this and "Little Girl" down the page are my intended contributions to a great durable musical genre.
Viva bossa nova!
---
CITY SNOW
This is an older song, composed during a New York blizzard (1972?) while I was recovering from a dislocated shoulder (which gave me an excuse for sitting around looking out the window a lot).

I still like snow, but after a few Cape Cod winters (especially this 2015 one!), I think I've seen enough to last me a few hundred years.
---
CRY OF THE UNBORN
If you think that the Roe v Wade decision was a great contribution to human happiness (and that we should continue shovelling taxpayer dollars to Planned Parenthood), this is probably NOT the song for you.
---
DOGGIE IN THE MOONLIGHT
This is a romantic ballad that will I hope be meaningful to anyone who has shared life with a dog. A certain "willing suspension of disbelief" would come in handy as you listen to the lyrics, but never forget that even the dumbest dog is roughly 21.78 times smarter than any human.

Quote from Will Rogers: "If dogs don't go to Heaven, when I die I want to go where they go."
---
DUBLIN ANGELS
This song is dedicated to the women of Dublin, all "of a certain age", who will always represent to me the faith, kindness, and civility that may be in the process of disappearing forever (and not only from Dublin).

So this is for Rosie, and Chrissie, and Kitty, and Fanny, and all the other ladies about whom it may truthfully be said: their likes will not be seen again. I consider myself very fortunate to have been able to spend time with them.
---
DUBLIN CITY
A lovely rare song about 19th-century Dublin. Words of this song can be found (with no music or attribution as to author) in Maureen Jolliffe's "Third Book of Irish Ballads" (Mercier, Cork, n/d). The tune is mine (as are a few minor tweaks of the words).
---
The EXILE
I mention in the commentaries to other songs that many songs that I write are based on a composite experience, so that the protagonists in the songs are not individually real but are a synthesis of different real people.

This is certainly true of this song, which is a snapshot of the life of an young immigrant who is in the process of realizing that his time in America has not met - and maybe will never meet - his expectations. I've encountered a lot of people like this over the years, and you probably have too.
---
FOG SONG
This could be a great song in the right hands (or throat). Feels like San Francisco but actually based on New York.
---
FOUR VOICES, ONE GOD
The story of the Four Chaplains who perished so tragically aboard the ship "Dorchester" in February 1943 has always been an inspiring one, but as years pass fewer and fewer people will remember the incident or the incredible sacrifice made by these heroic men of God. This is my attempt to rekindle interest in the subject before it disappears from our national consciousness entirely. (There's an excellent website for those interested in finding
out more about the Four Chaplains.)
---
GERASIMUS AND JORDAN
This song tells the lovely story of a 5th century saint and his feline companion. It's taken (with some "artistic license" involved) from Fr. Alban Butler's Lives of the Saints, Complete Edition (edited by Thurston and Attwater). St. Gerasimus' feastday is March 5th.
---
HOLD THE HARVEST
This is a song version of a poem by Frances "Fanny" Parnell (1848-1882), the "Patriot Poet" who was the sister of the Irish statesman Charles Stuart Parnell and every bit his equal when it came to agitating for land reform in 19th-century Ireland. Fanny spent most of her time and energy working for the Irish cause in the United States, living in New Jersey with her American mother (whose father was one of the commanding officers of the USS

Constitution

). Fanny died of heart failure in New Jersey but is buried in Mount Auburn Cemetery in Cambridge,
Mass., just outside Boston.

Verses 1-3 of this version were quoted in "History Ireland" magazine, Spring 1999 edition; verse 4 quoted in an article by Willie White in the

Carlow Nationalist

[newspaper], Jan.14 [1999] edition).

Thanks to Seán Brennan and Nikki Engstrom for including this on their fine CD "Another Round".
---
I CAN'T GET THE OLD MAN TO DANCE!
If you've ever attended a dance, Irish or otherwise, where there were some older folks in attendance, you should be able to appreciate this little waltz!
---
IRELAND
One of my first "formal" composition efforts. I'm not sure if it's a folk song or an "art" song, but I hope you'll be able to enjoy it on either level! (Note: due to the welcome - and one hopes permanent - political changes in Nor-'
thern Ireland, the lyrics have undergone considerable revision in recent years.)
---
JUST POINT MY FEET TOWARDS TEXAS
This song began its existence as I was flying over Eastern Virginia headed to Camp Lejeune NC, the largest Marine base on the East Coast. My son was stationed there at the time.

The rights and wrongs of the wars in Iraq and Afghanistan will be debated for many years, but I don't think there's any dispute - in the US at least - about the heroic role being played by our military personnel on the ground over there. This song is dedicated to all of them. Blessed indeed be the peacemakers!
---
KATIE MIND THE LIGHT! (The True Story of Katie Walker)


While I was doing some research on an unrelated aspect of New York harbor history, I came across the remarkable story of Katie Walker, who served as keeper of the Robbins Reef lighthouse for 33 years until she retired in 1919.

The Robbins Reef lighthouse still stands in New York harbor, but it's been unmanned (or, in this case, unwomanned) for many years. New Yorkers who commute back and forth to Staten Island know the lighthouse very well, even if they don't know its name, since it stands less than a mile from the ferry terminal in St. George. Evidently it continues serving to this day as a "lighted aid to navigation" - Katie would indeed be proud!

There are several versions of Katie's story on the Internet, including the version written in 1999 by Captain T.P. Harris for the SailNortheast website. It's called

Mind the Light - the Story of

Kate Walker

. Another source is the article on the National Lighthouse Museum website.

(Note that I use both "Kate" and "Katie" in the song - artistic license and all that!)
---
---
LITTLE GIRL
Another "bossa nova" wannabe! Great music came out of Brazil in the 1960's and 1970's, and the nice part is that it's still heard and appreciated today.
---
MERCHANT MARINERS' HYMN
The civilian sailors who sacrificed so much during their service in the Merchant Marine during World War II never (to the best of my knowledge) had their own "service song" to commemorate what they had done. This is my contribution to the memory of these brave but largely forgotten heroes, without whose efforts the course (and the result) of WW II might have been entirely different.
---
MORNING
I'm not a "morning person" in the sense of jumping happily out of bed at 6:00 a.m. to take my cold shower and do my morning jog. I'll put up with morning but I'll do it under protest and in the firm belief that the only reason mornings exist is to allow your stomach time to get ready for lunch. And forget about cold showers and jogs. Anyway this song should help elucidate my feelings, and tough rabbits if it offends you.

---
MUSIC'S THE VERY BEST THING
My tribute to the traditional musicians of past, present, and future who have brought so much to my life and will continue to bring their gifts to the world long after I'm gone.
---
NATION BLESSED WITH HEROES
A tribute to the heroes, military and otherwise, that we see in action every day. Please God we will never take them for granted!
---
NEVER TRUST THE SEA
A song in John Conolly ("Fiddler's Green") or Stan Rogers style (I hope) about those who make their living from the sea. When I wrote this song, we weren't aware of the fact that there were actual fishermen in our (my wife's) family. Since they fished out of Kilkeel (County Down), I changed the original lyrics from "My family were fishermen from the WESTERN coast of Ireland" to "NORTHERN coast". Otherwise the sentiments are the same.
---
NEW BEDFORD'S BRAVE CATALPA
This song is based on a true story, an amazing one at that, concerning the 1876 rescue of some Irish Fenian prisoners from an Australian jail by a New Bedford whaler named "Catalpa". It's a great story and would probably make a wonderful movie or action cartoon (or whatever they're called these days.)

Here's the basic plot:
"On a sunny afternoon 127 years ago today, one of the most brazen rescue missions in history was launched from New Bedford. Setting out in a whaling ship called The Catalpa, Capt. George Smith Anthony was determined to spring six Irish rebels from the notorious Australian prison, Fremantle Gaol, where they had been incarcerated by the English."
- Peter F. Stevens,

The Voyage of the Catalpa: A Perilous Journey and Six Irish Rebels



There's a lot of information on this topic on the Internet, but a concise article on the rescue can be found at:

http://www.absoluteastronomy.com/reference/catalpa_rescue
---
OH LORD AND CREATOR OF LIFE
My words (religious) to the tune of the Irish traditional love song "Ar Eirinn ni nEosfainn Ce hI" ("For Ireland I'd Not Tell Her Name").
---
OLD FRIENDS NEVER LIE
When you say one thing and mean another, is that irony? If so, this song is loaded with it (vitamin C and selenium too). Composed in the early 70's if I remember correctly.
---
OLD NEIGHBORHOOD
"A trip down Memory Lane..." (as Joe Franklin - some of you might remember him - used to say).

I was very lucky to grow up in a great neighborhood (the Fort Hamilton section of Bay Ridge in Brooklyn) and this is my tribute to it. (By the way - it hasn't changed a heck of a lot in 50+ years!)

I always thought this would be a great song for Tony Bennett but then I'm always thinking dopey thoughts.
---
PATSY ANN
If you're ever lucky enough to visit Juneau, Alaska, you might come across the statue of a dog down by the harbor. That dog is Patsy Ann, a bull terrier of sorts who was the official greeter of the city for many years. (Here's a link to a website that has more information.) She's well deserving of this modest musical tribute!
---
PINK FLAMINGOES
This song celebrates the back roads and "blue highways" of America. It's a great country, but sometimes you have to get off the interstate to see it (taking the train is another good way).
---
The PRIDE of PIMLICO
This is a neat little song from Colm O Lochlainn's "More Irish Street Ballads" (Pan Books, 1978, out of print but copies probably available online somewhere). The words were written by Arthur Griffith, Dubliner, member of Sinn Féin, and father of the Anglo-Irish Treaty of 1921. There's no melody given or alluded to in O Lochlainn's book, so I made one up. I hope it's adequate to the task! (I've changed a few of the lyrics here and there - nothing serious.)
---
ROCKAWAY, LOVELY ROCKAWAY
Geography lesson:
Rockaway is a peninsula in the southern part of Queens County in New York City. It's located between Kennedy Airport and the ocean, and is now (as it has been for many years) mainly a residential area. It's a very popular place in the summer, and its long sandy beaches are always crowded. It got the hell beat out of it by Hurricane Sandy but I'm sure it will be rebuilt if the locals have anything to say about it!

We were talking to our friend Pat O'Brien a while back, and Pat mentioned that Rockaway was the first place he had stayed after coming to America from Ireland. This didn't surprise me, since from years back until fairly recently, Rockaway was predominantly an Irish neighborhood. For many other Irish immigrants besides Mr. O'Brien it was the first stop on their journey into American life.

I had never heard a song about Rockaway before, so I thought it might be time to write one before the Irish connection was even more of a memory than it is now. This song is dedicated to Pat and Kay O'Brien (Kay - Pat's late wife, may she rest in peace - was from the Bronx, but that's another story!)
---
SAINT RAYMOND'S
Saint Raymond's Cemetery in the Bronx is one of the largest in the city of New York. Over much of its recent history, the Bronx has had a largely Irish population, so it shouldn't come as a surprise that many of the names on the stones of Saint Raymond's are Irish ones.

This song commemorates the fact that there are three great fiddlers - Michael Coleman, James Morrison, and Johnny Cronin - buried in Saint Raymond's. (Another legendary fiddler, Andy McGann, was laid to rest there in 2004, but he was still alives when this song was composed.)

There are doubtless hundreds more musicians and friends of traditional music buried in Saint Raymond's as well, and this song is dedicated to all of them. May they all rest in peace until that Big Session in the Sky gets rolling!
---
SEAN SULLIVAN
This is a song based on a composite of experiences of young Irishmen getting involved in situations they probably would have avoided if they had known better (or been in a different place at a different time). It's a sort of an updated version of "The Kerry Recruit". It's an old sad story and it's hard to say if it's finally come to an end or not.

This is a long song, but then again, most wars are long wars. And at least the song has a (more or less) happy ending. (Don't forget the "snippet" (-s) file in the folder.)

---
SKY ROAD
In the westernmost part of Ireland - a place way out in County Galway called Connemara - there's a road that runs for miles along the cliffs looking over the ocean. It's difficult to describe how beautiful it is out there along the Sky Road - or how easy it would be to fall in love!
---
SMALLER THAN A ROSE
This song was inspired by an article in the newspaper about an incident that took place outside a local "women's health facility" (or whatever the euphemism du jour was at the time) some years back. The details were pretty graphic and I don't repeat them in the song, but I hope my words will help capture some of the sadness of the event.
---
SONG FOR ULSTER (Where Do We Go From Here?)


Every time that it appears that a real honest-to-God peace process has taken hold in Northern Ireland, something comes along to throw cold water on it - a parade, a bank robbery, yet another killing for no apparent reason, and so forth. Sooner or later everyone will get it right, and progress will definitely continue in closing a long sad page of history.
---
STRANGER
Ships have always been considered mysterious and romantic (although when you have to stand on a pier somewhere at 4:00 am on a cold January morning waiting for one to tie up, the mystery and romance might not be too obvious).
---
The TANKERMAN'S SHANTY
There are lots of great sea songs around, some of them traditional and some of them composed (think "Fiddler's Green" or "The Mary Ellen Carter").

My friend and musical mentor Tom Goux is a great fan and performer of these songs, and has introduced many folks to them in the course of his career as solo musician and choral conductor.

It occurred to me at one point that the world of today's shipping doesn't supply a lot of material for the creation of new shanties - fortunately there are plenty of old ones around. But I thought it might be fun to try an "updated" shanty, more "relevant" to the 21st-century sea-going experience!
---
TO START A NEW LIFE
This is my light-hearted perception of the Irish emigrant experience. I have a great deal of respect for the men and women who left the security (if not necessarily the comfort) of their native land to come to America, never knowing whether they would be successful and/or happy in this country so different in so many ways from their own.
---
TOM DUNNE
Like many of my songs, this one is based on a composite of different experiences. The hero is a fictional character, but I hope that there's enough reality about his life as described in the song to make it seem as if we've met him before.
---
The TUG THUBAN
I guess the idea is not necessarily to wait until you're closing in on 60 years of age to fulfill a lifelong dream, especially one that - as I was dismayed to discover - involves intense physical labor.

But I had always wanted to work on a tugboat, and when the opportunity presented itself, I leaped at the chance.

"Thuban" is a little tug that operates in the waters around Vineyard Sound and Buzzards Bay, towing an oil barge and occasionally a gravel scow back and forth from the Vineyard to New Bedford and other exotic ports. In fair weather it's nice work; in foul weather it's awful. But, as the saying goes, somebody has to do it.

Here's a photo of the good vessel, taken in January 2015 as she was heading west in the Cape Cod Canal.

My career as a tug deckhand was short-lived but - as my ever-sensible wife says - at least I can say I tried it!
---
VETERANS' HYMN
Composed to honor the veterans of Falmouth, Mass. on their special days (Memorial Day and Veterans' Day). (There is a TTBB choral version of this on the BBWorks site.)
---
WEDDING BLESSING
This is my personal effort to provide a substitute for the "Wedding Song" that always seems to be performed (not always well) by one of the bride's cousins - you know the one: she was a flower child back in 1969 and still has the beat-up no-name twelve-string guitar and a Doors poster to prove it. (AND she has every Peter Paul and Mary LP ever made.)
---
WILD NORWEGIAN BOY
For our good friend and fine musician Mark Oien, who is justifiably proud of his Norwegian roots. (The tune of course is "Wild Colonial Boy", which I'm guessing is so well known as not to need a notation file!)

---
WILL YOU POINT OUT MY WIFE IF YOU SEE HER?
This is a song with an honest-to-God title, i.e. the words were actually spoken by a living human being that you know and I know and we'll say no more about it except to note that this is not a work of fiction, merely of embellishment, as many better men than I will confirm. ("Rick" is a clever pseudonym designed to protect the good reputation of the protagonist.)
---
---
The WORCESTER FIREMEN
(Ballad in Traditional Style: For the Worcester Firemen)
On December 3rd, 1999, a devastating fire in an abandoned warehouse in Worcester, MA, took the lives of six brave firefighters.

This song is a memorial to these men, and by extension a statement of gratitude to all the brave firefighters who selflessly put their lives on the line for us every single day.
---
---